Our software solutions are compliant with your industry requirements.





Why Task Vue?
Help your employees manage the many tasks associated with treating patients or supporting clients with our easy-to-use project management system. Each task can be directly integrated with our corresponding software platforms and data warehouse.
Managers can use Task Vue to monitor steps and task completion in real-time.
Monitor internal workload and evenly distribute tasks.
Allow employees to log activity by patient or customer.
Data is protected through our robust security protocols.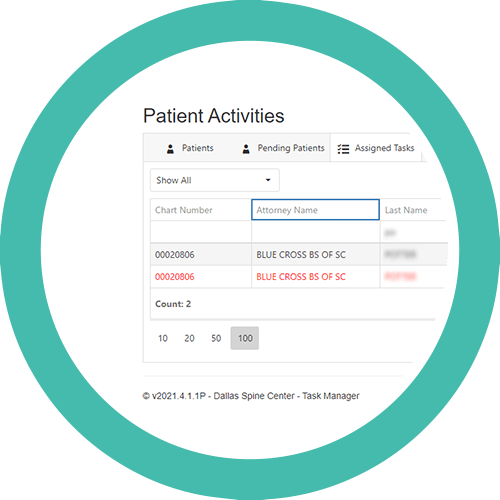 We have everything in one place to keep up with our patient's imaging, referrals, and other important documents. Our team can then share documents internally or grant access to attorneys who request records. Task Vue makes the process much easier to know what tasks need to be completed.

– Jasmin, imaging coordinator at medical clinic
Get Started with Go Find It today!